Paythen is available almost anywhere Stripe is – currently in 39 countries (please see notes below). If you can sign up for a Stripe account, you can use Paythen. Here's the list: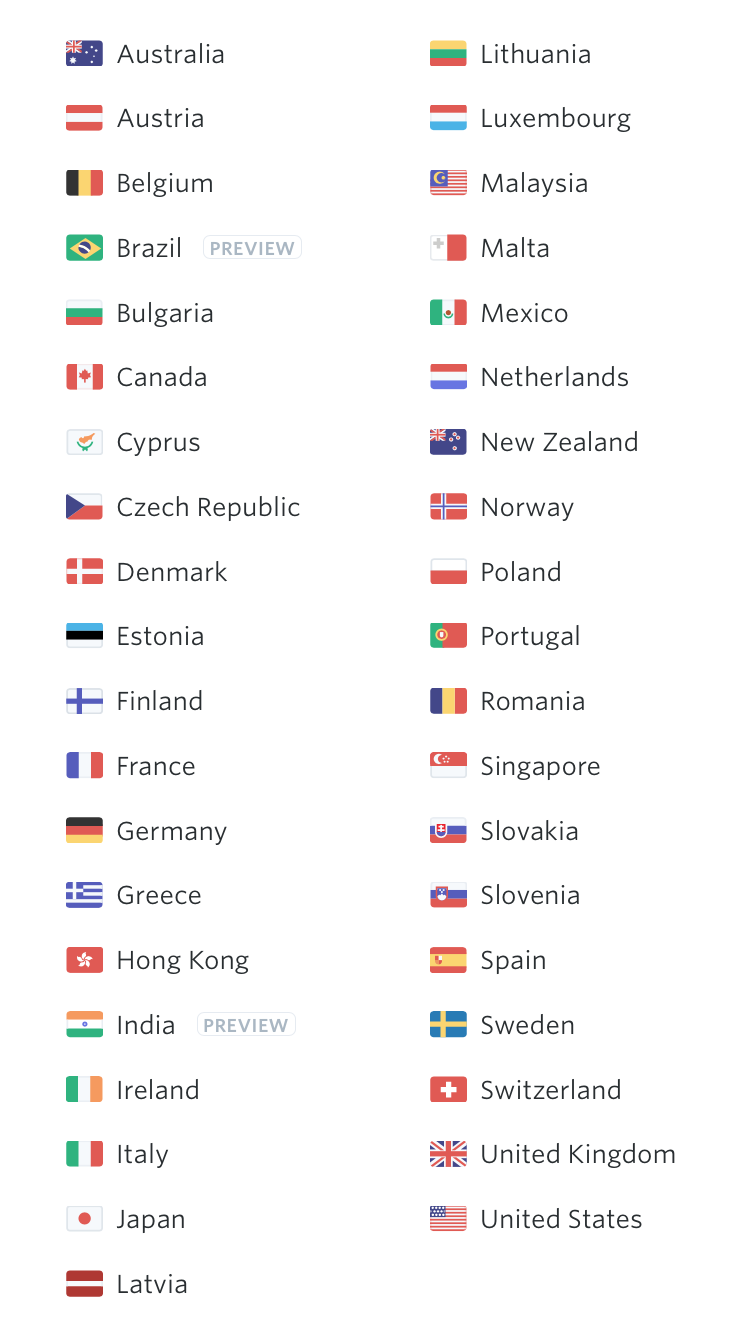 Are you in a country where Stripe is in beta?
Countries that show "Preview" above might have limited functionality as Stripe is just getting started there.You can read more about each supported country, including Stripe fees and sign up for an account here.
You can accept payments in any currency Stripe supports, which is over 135 currently. There are some exceptions and limitations based on your account's currency. View the full list and more info here.
Was this answer helpful ?
Yes
/
No