Create your first plan in seconds. Let your customers pay upfront or via easy installments.
Share the easy payment link with your customers or add it to your site. They choose how they pay – from any device.
Get insightful, relevant reporting and know what you're owed vs collected at all times.
Reduce admin and failed payments with payment reminders, early payment options, and more.
Your customers want flexibility
One easy link to pay upfront or via a plan.
With an easy payment link that works anywhere, your customers can choose to pay upfront or via a payment plan for your product or service.
Or create a payment link for an ongoing subscription, one-time payment and more. Powerful and flexible, but no unnecessary complexity, and zero code.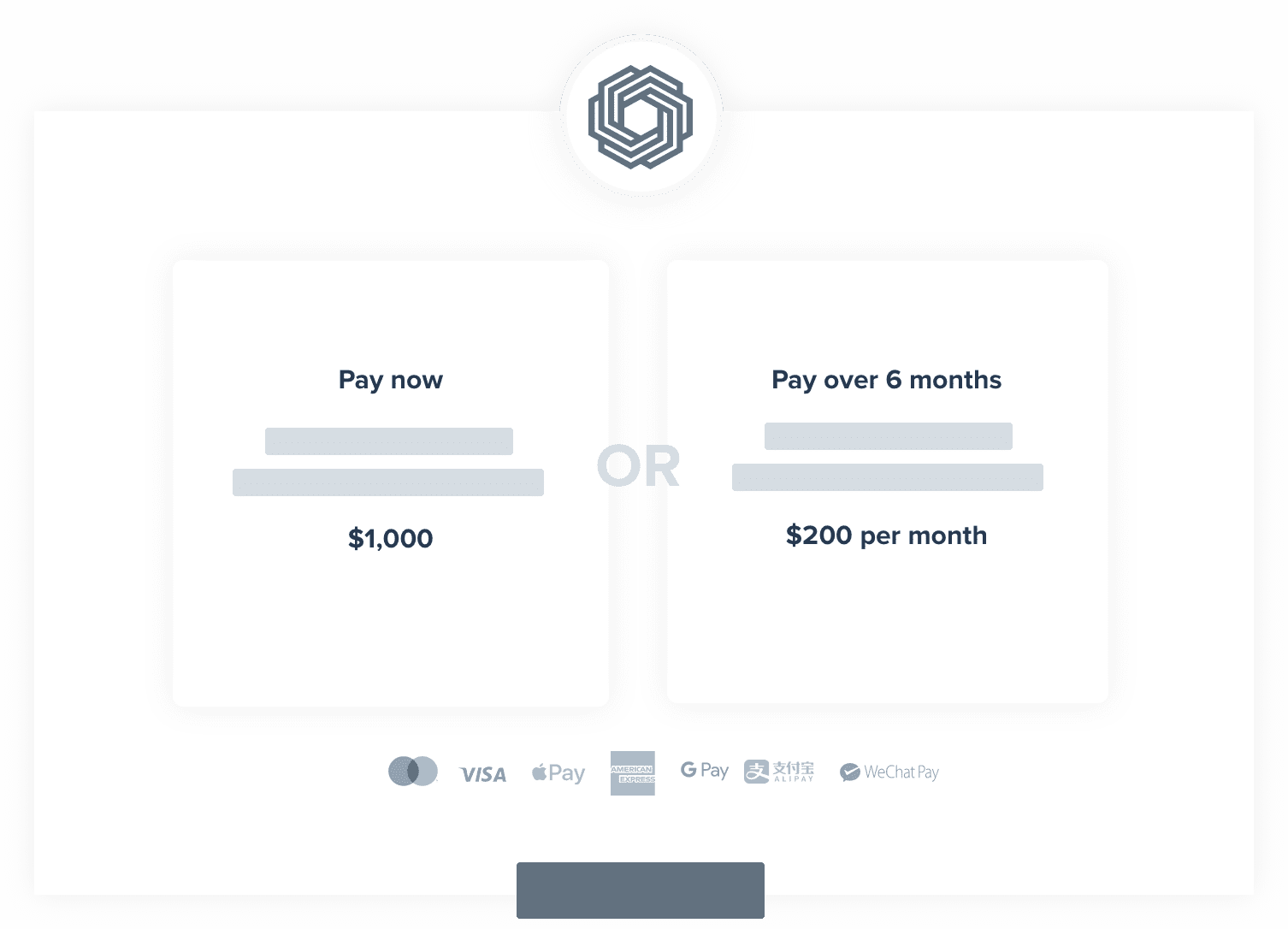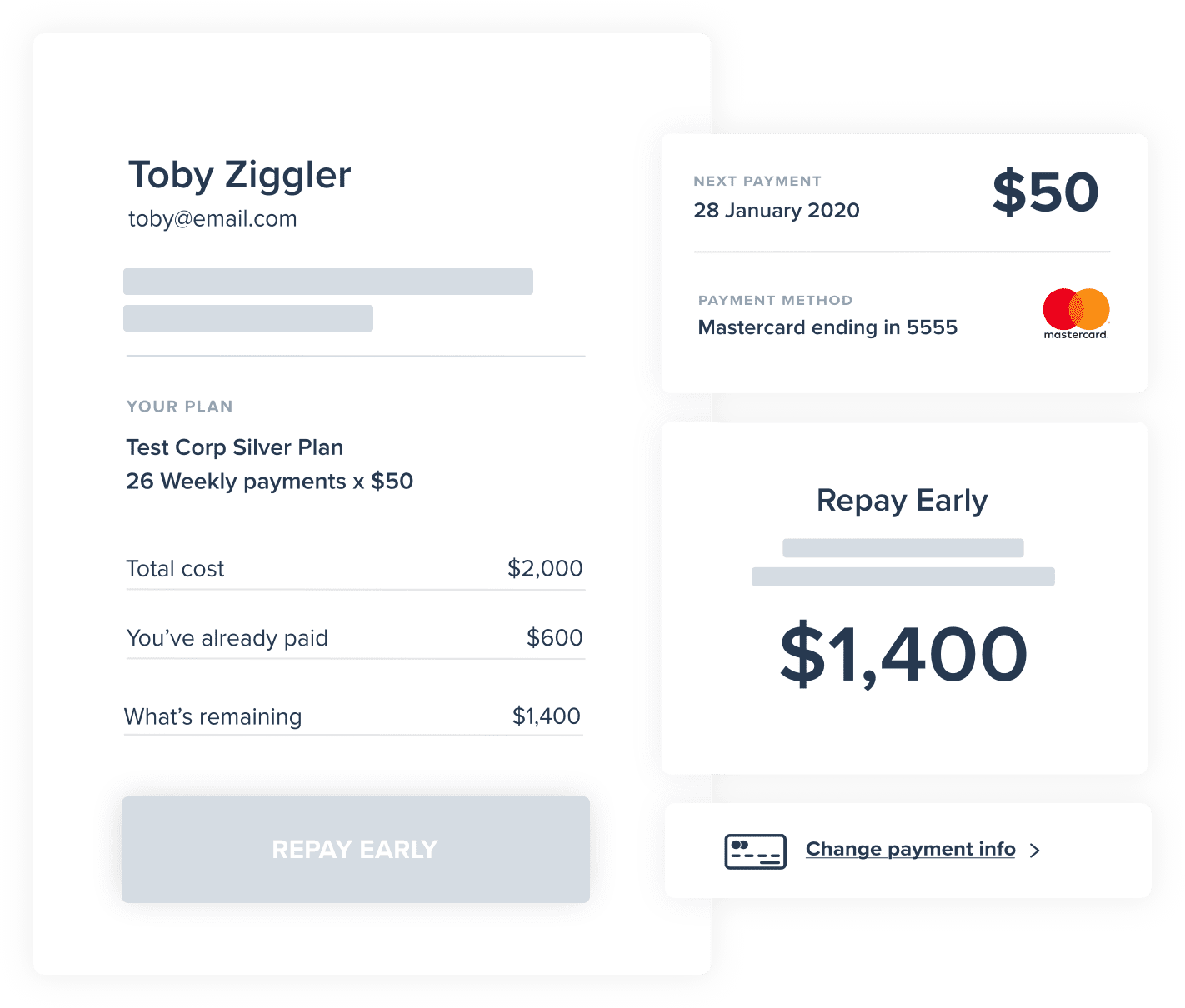 Your customers want to help themselves
Your customers can see exactly what they've paid, what they owe, repay early, change their card info, get receipts and more – whenever they want, via their own secure summary link. No logins needed.
Get numbers that are actually useful.
Instead of dozens of reports you'll never use, get the key insights and metrics you need right on your dashboard – for your company, for each product or service, and for each customer.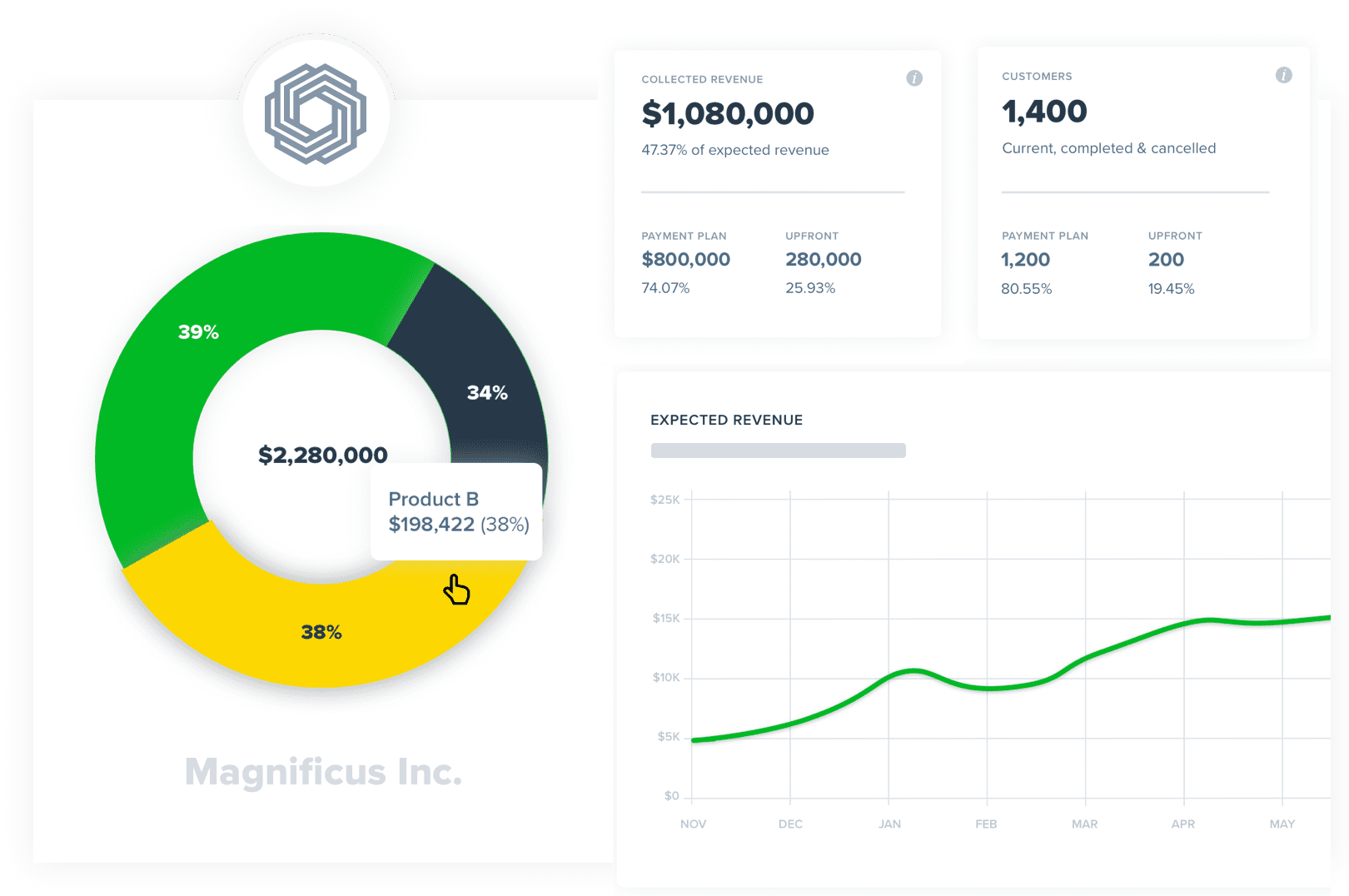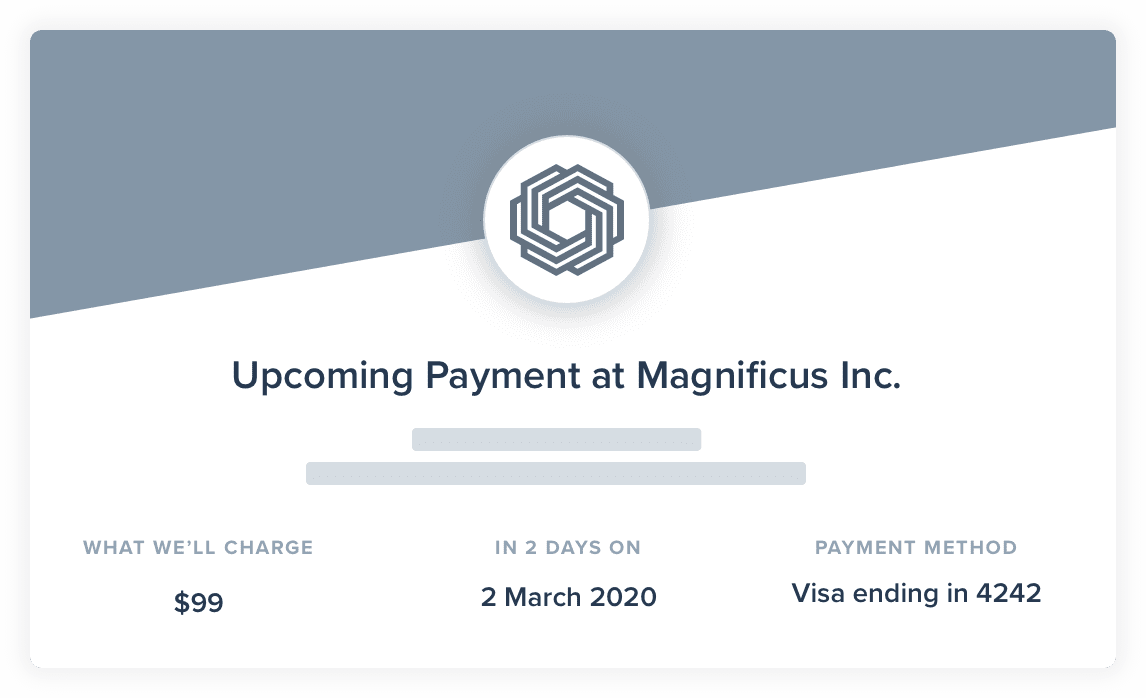 LESS FAILED PAYMENTS, LESS TIME SPENT CHASING THEM UP
Automatic upcoming payment reminders.
With optional upcoming payment reminders, you'll have fewer failed payments and way less admin chasing them up.
Customer can easily change their card info on file with handy links included in every reminder email – this reduces the number of failed payments.
Add & share your payment links anywhere in seconds
Add easy payment links on any website you want, with just a few clicks. No logins or code needed. Just a simple link for your customers to pay how they want.
Share with your customers wherever they are – on any website platform or social network.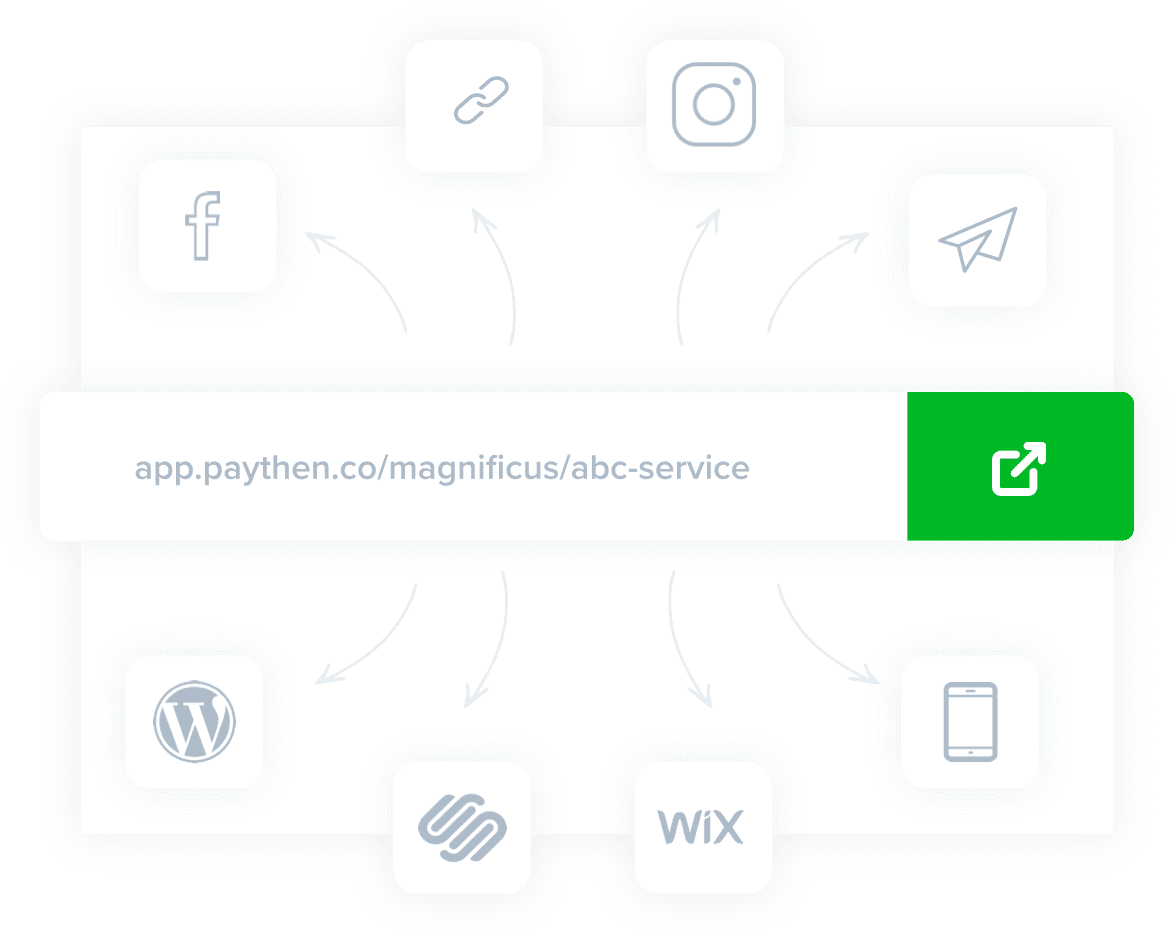 PayThen is designed to improve your customer payment experience and conversions while giving you powerful and simple features to understand and improve your business. Here are some of the key features, but the best way to see if it works for you is to try it with a free 14 day trial.
Easy payment plans
Offer your customers payment plans as a payment option to increase conversions and sales.
No-code, no-fuss setup
Once you connect your Stripe account, it takes under a minute to get started using PayThen.
Three plan types
Offer a choice between a single payment and payment plan, just a single payment, or just a plan.
Easy payment links
An easy to share payment link that works on any website and any device - matching your brand.
Many payment methods
Let your customers pay with Visa, Mastercard, Amex, Apple Pay, Google Pay, AliPay or WeChat Pay.
No per-transaction fees
You don't pay anything per transaction and keep more of your profits. Just a single flat monthly fee.
Upcoming payment reminders
Reduce failed payments and the time spent chasing them up with handy payment reminders.
Encourage early repayments
Offer customers on a payment plan an easy way to repay early at any time - increasing your cashflow.
Payment plans or subscriptions
End charges after a set number of payments or continue indefinitely. Choose what works for you
Change payment info easily
Your customers can change their card info anytime they want, with zero time spent by your team.
Customer summaries
Your customers want to know what they've paid, and how much they owe. Now they can.
Payment receipts
Reduce support time spent sending customers copies of their receipts. All receipts available to them 24 x 7.
Get powerful, simple insights
Useful, easy to understand reports at the company, product and customer level.
Custom branding
Easily change the colors and logos shown on customer facing pages and some emails.
Flexible billing intervals & more
Choose any billing interval you can think of, add a setup fee, trial period and lots more for each product.
Try it free for 14 days. No credit card required.
We'll ask you to connect your Stripe account or create a new one once you sign up. PayThen works with Stripe.