Here are examples of the four different types of plans you can create with Paythen. There are lots of additional options within each plan to customize them for your business.
Pay your way
Give your customers a choice to pay the
full amount upfront or via a payment plan.
Payment plan
Let your customers pay over weekly, monthly or custom instalments.
Recurring subscription
For an ongoing subscription with no end date, like a retainer or monthly subscription.
One-off
For a one-time purchase, paid
immediately.
Save hours of admin and support time while delighting your customers and clients. They can change their card on file, view payment history, upcoming payments, download receipts, and where applicable, repay their payment plan early (if you've switched this on) 24 x 7 via their own secure link.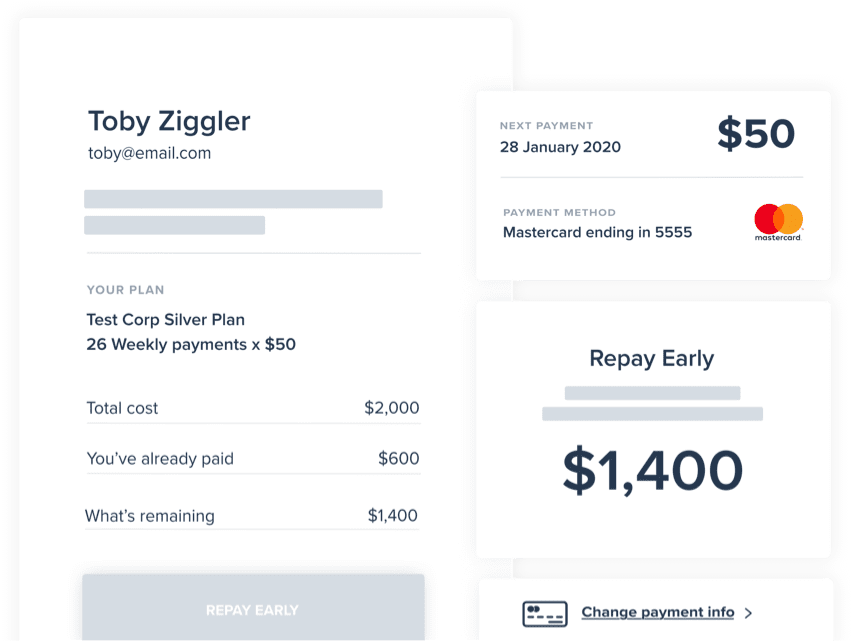 This is an easy link you would add to your site to let your customers change their card on file or access their self serve pages using just their email.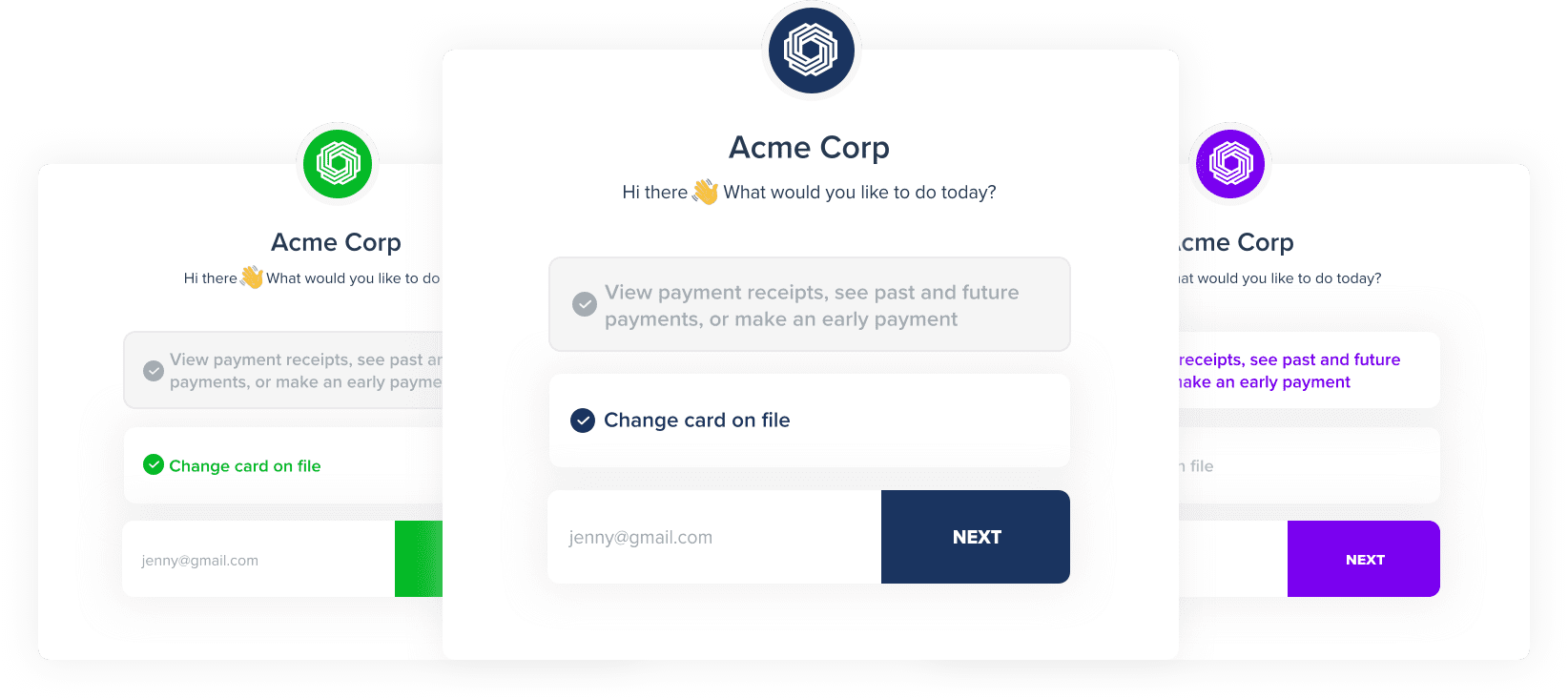 Paythen is designed to improve your customer payment experience and conversions while giving you powerful and simple features to understand and improve your business. Here are some of the key features, but the best way to see if it works for you is to try it with a free 7 day trial.
Easy payment plans
Offer your customers a buy now, pay later option set by you, to increase conversions and sales.
No-code, no-fuss setup
Once you connect your Stripe account, it takes under a minute to get started using Paythen.
Four payment types
Offer subscriptions, payment plans, once-off payments or an option between payment plans & once-off.
Easy payment links
An easy to share payment link that works on any website and any device - matching your brand.
Flexible discount codes
Offer seasonal discounts & promotions with flexible discount codes that work on all plan types.
Integrate with other apps
Send Paythen data to over 3,000 other apps with our Zapier integration.
Automated reminders & emails
We automatically send handy reminders before payments & follow-ups if a payment fails.
Encourage early repayments
Offer customers on a payment plan an easy way to repay early at any time – increasing your cashflow.
Payment plans or subscriptions
End charges after a set number of payments or continue indefinitely. Choose what works for you
Change payment info easily
Your customers can change their card info anytime they want, with zero time spent by your team.
Customer summaries
Your customers want to know what they've paid, and how much they owe. Now they can.
Payment receipts
Reduce support time spent sending customers copies of their receipts. All receipts available to them 24 x 7.
Get powerful, simple insights
Useful, easy to understand reports at the company, product and customer level.
Custom branding
Easily change the colors and logos shown on customer facing pages and some emails.
Flexible billing intervals & more
Choose any billing interval you can think of, add a setup fee, trial period and lots more for each product.
We get paid when you do
With our simple, low 1.4% fee, we only get paid when you do. No fixed or hidden fees. No fees during your free trial either.
Many payment methods
Let your customers pay with Visa, Mastercard, Amex, Apple Pay, Google Pay, plus region-specific cards like Discover & UnionPay.
We're getting better every day
With regular updates based on your feedback, Paythen constantly gets better and more useful for you and your customers.
Try it free for 7 days.
No credit card required.
We'll ask you to connect your Stripe account or create a new one once you sign up. Paythen works with Stripe.