If you're using Paythen on your WooCommerce store, you can now highlight the availability of payment plans on each product page. This lets your customers know they can choose an easy way to pay when they check out. Customers can click on the i icon accompanying this text to see a pop-up that explains how the payment plan process works. In addition to the default text and icons, you can add your own custom text too to provide customers with more context.
See a live demo of how this works on our WooCommerce Demo Store. Here's a preview of the how it works pop up they'll see: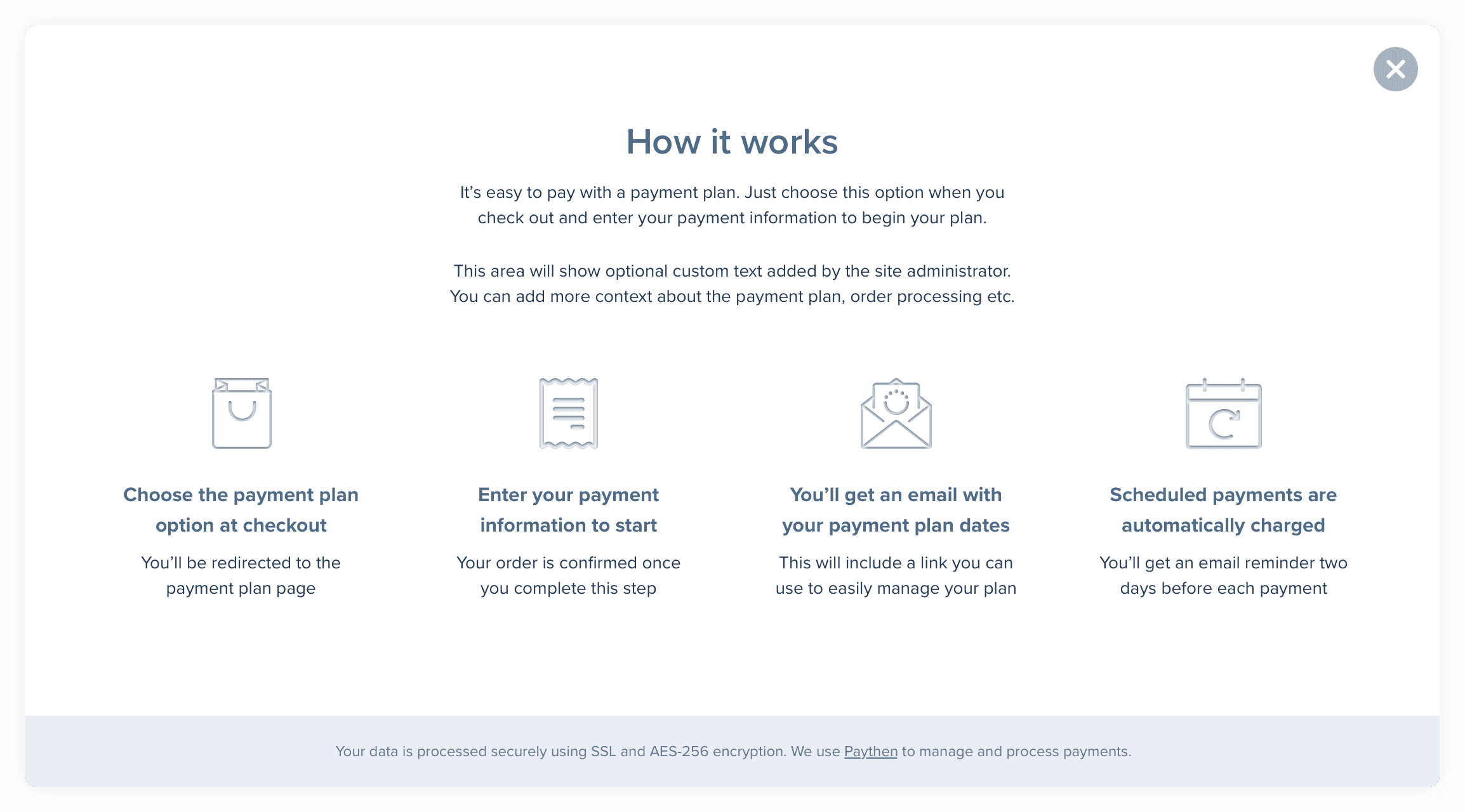 To add this on your WooCommerce store, just ensure you have v0.6.2 or higher installed (you can download the latest version via your Paythen dashboard) and then enable this via the plugin settings.

Not sure how to do this? No worries, just reach out to us and we can help.