Easy Installment Management Software
Paythen is installment management software that helps you offer and manage installments, increase sales, and reduce busy-work with built-in automations.
No code or technical know-how needed.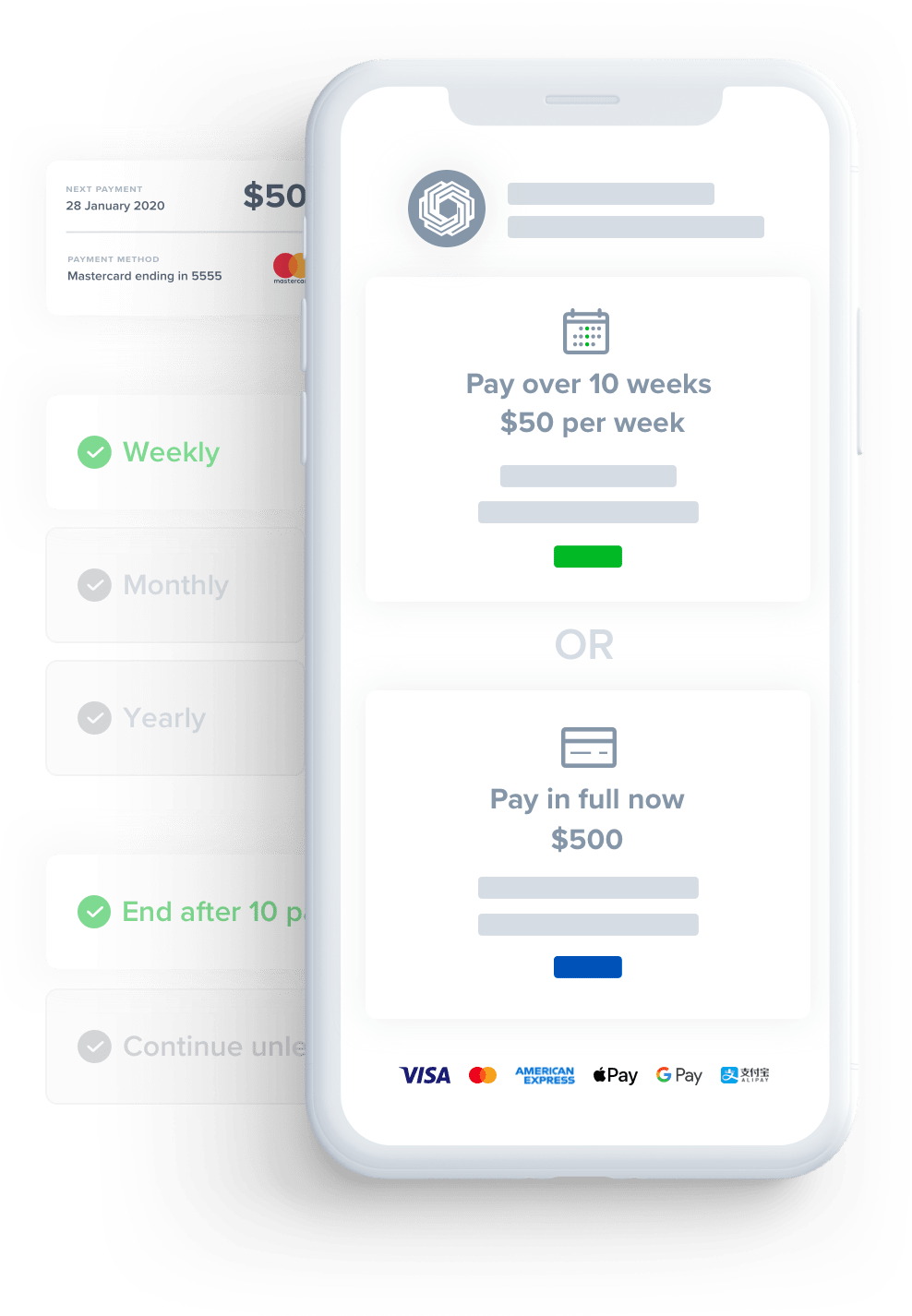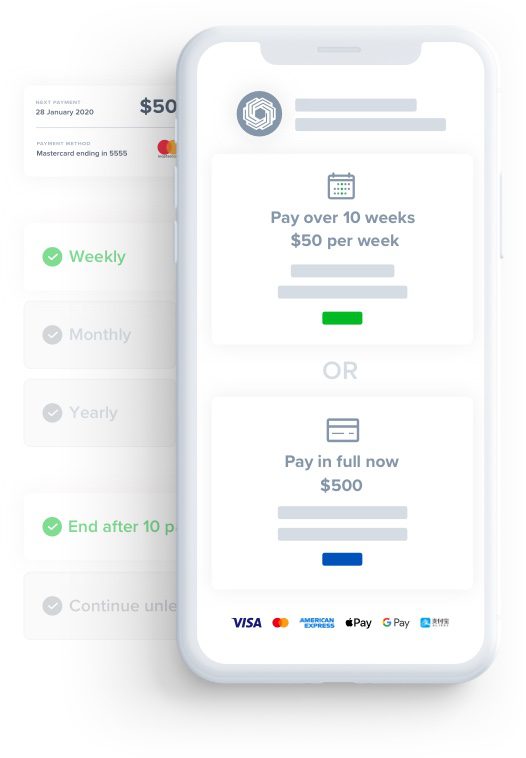 Everything you need to offer and manage installments in one place.
Share an installment payment link with customers anywhere – you don't even need a web page.
Reduce admin and support time, with smart self-serve tools & automatic payment reminders.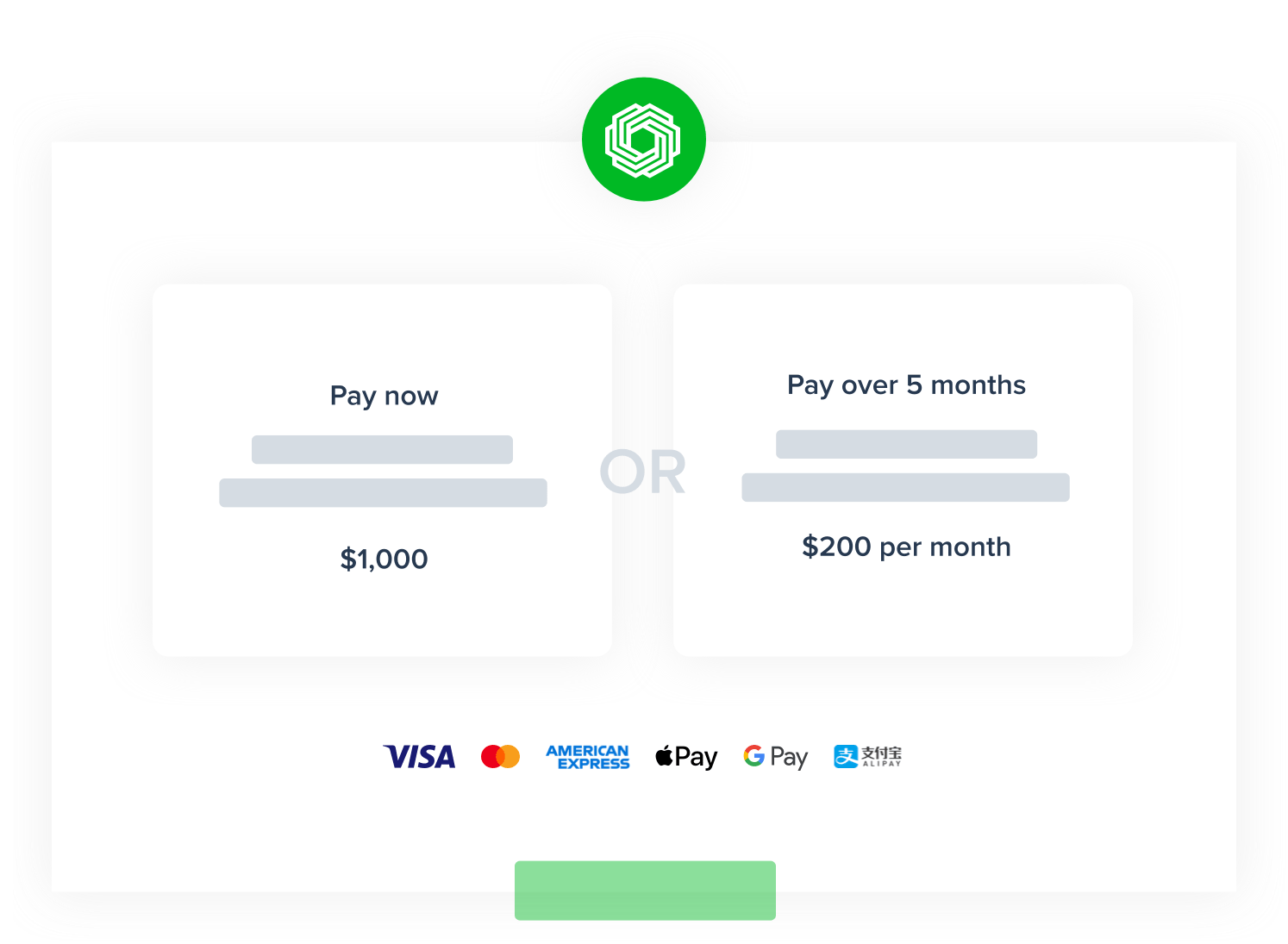 Maximise sales with our Pay your way plan.
With a Pay your way plan like this, your customers can pay upfront or via an installment plan for the same product or service, and from the same easy link – while you get unified reporting and no extra admin. This allows you to offer installments but also incentivize a portion of your customers to pay upfront instead – with no extra work or admin needed by you.
Get paid anywhere with easy payment links.
Each Paythen installment plan gets a payment link like this that works wherever your customers are – whether it's email, Whatsapp or Facebook. Or add it to your site in seconds.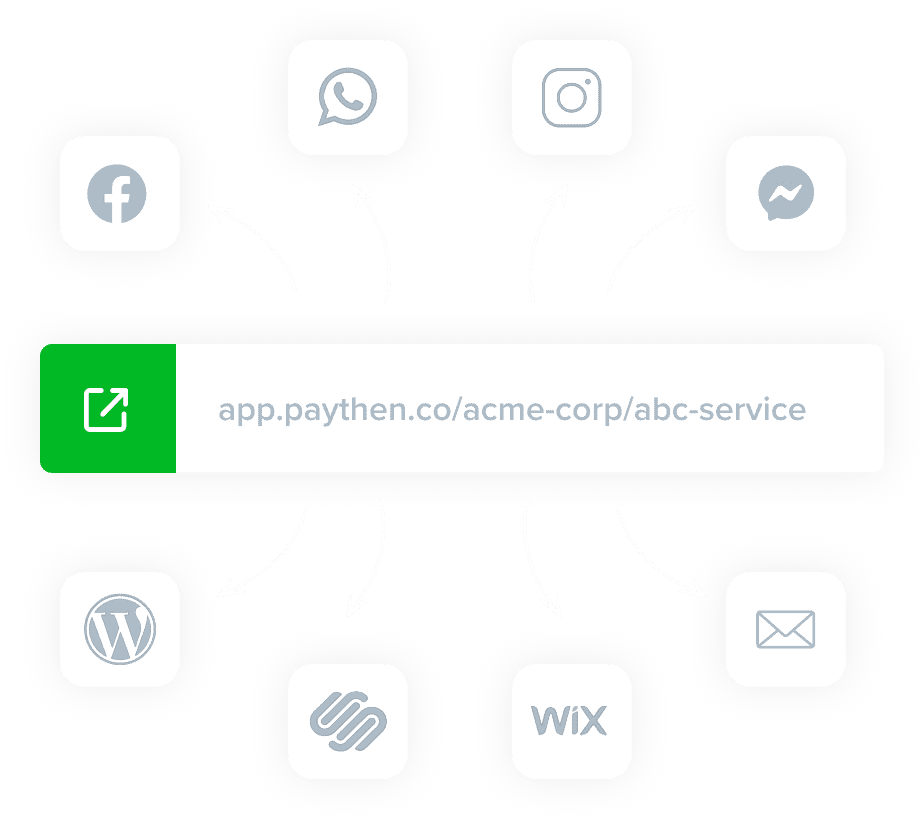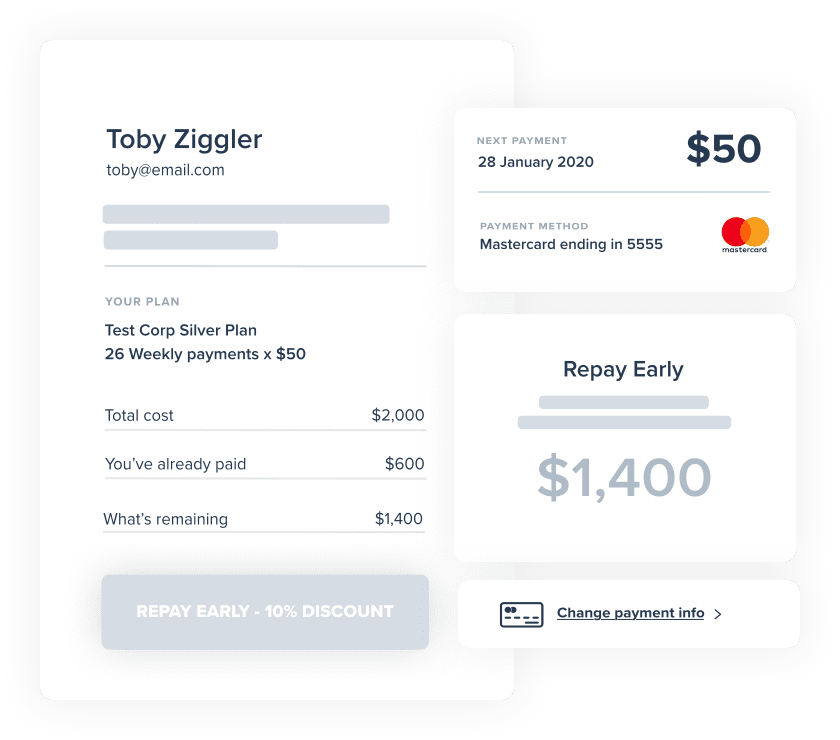 Personalised self-serve pages. Less support, happier customers.
With self-serve links like this, your customers can see what they've paid, what they owe, repay early, change card info, get receipts and more – via a secure link they can access anytime. No logins needed.
Fewer failed payments. Automated follow ups.
Customers get reminders before each scheduled installment payment and automated follow-ups if a payment fails. This reduces failed payments, chances of defaults, and eliminates manual follow-ups.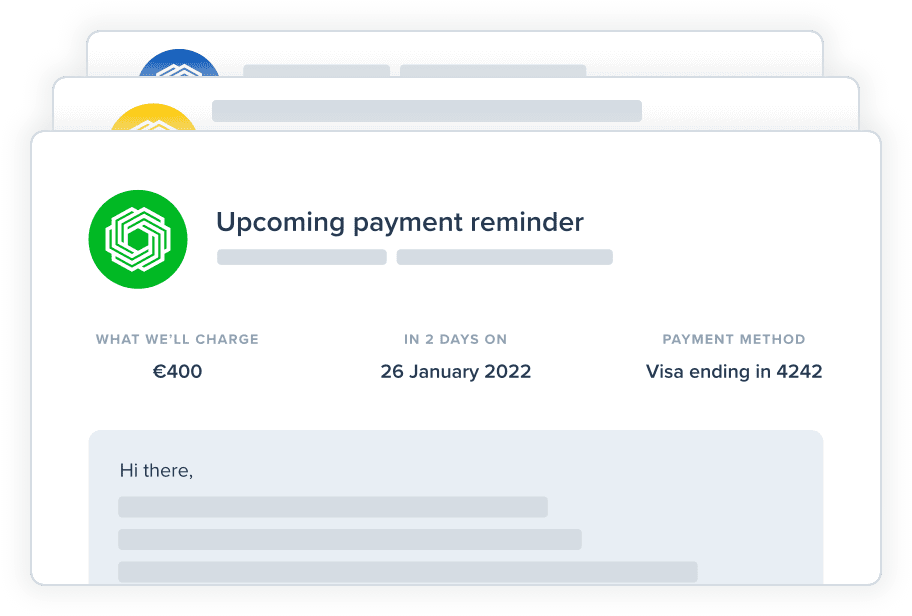 Works with all your apps.
Supercharge your workflow by sending Paythen data to over 3,000 apps with Zapier – including Slack, Gmail, Google Sheets & more. We've highlighted some popular ones here.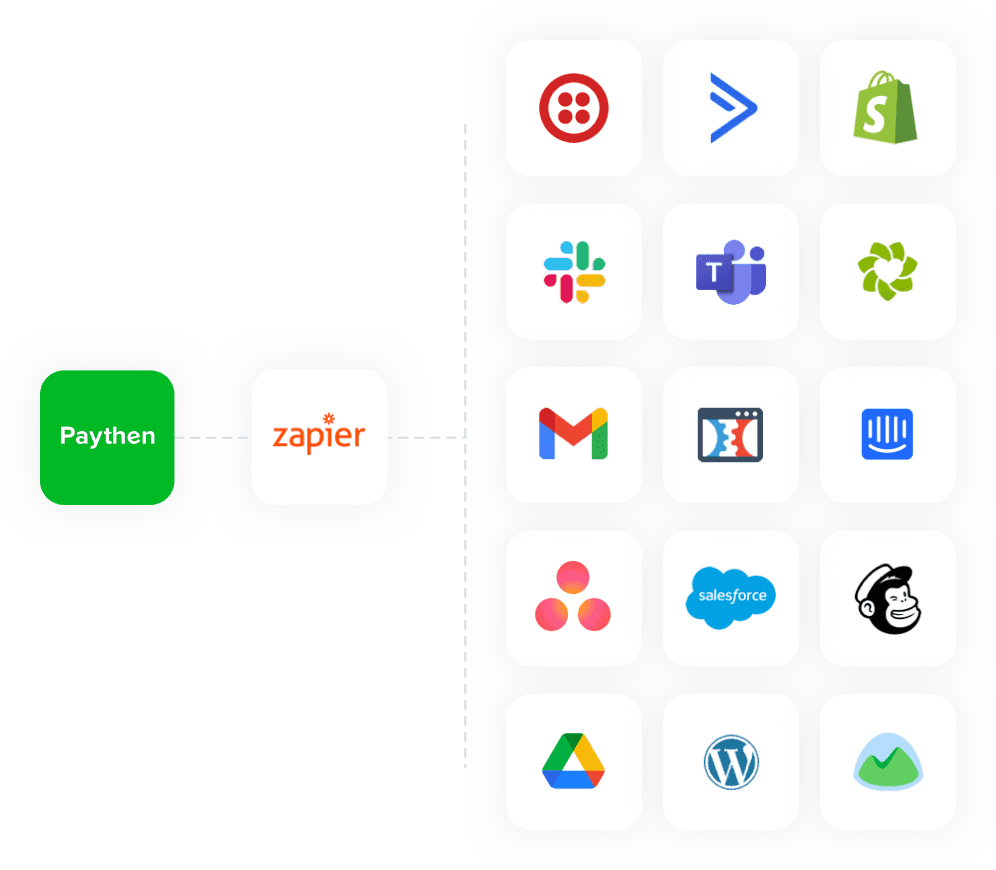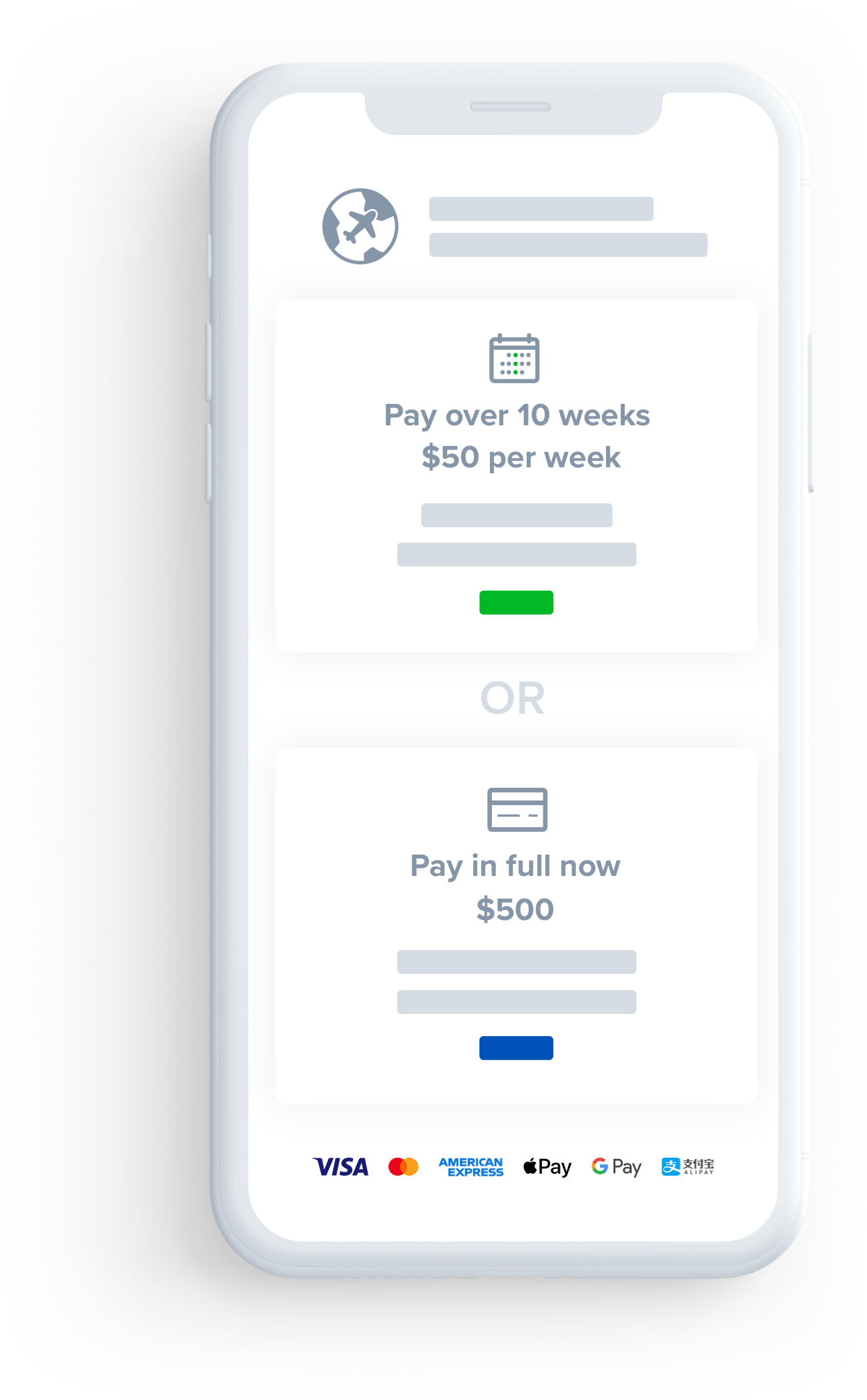 Increase sales by offering easy payment plans in one minute.
Start with a fee-free 7 day trial.
We'll ask you to connect your Stripe account or create a new one once you sign up. Paythen works with Stripe.
Easy payment plans
Offer your customers a flexible payment plan set by you, to increase conversions and sales.
Easy payment links
An easy to share payment link that works on any website and any device - matching your brand.
Four payment types
Offer subscriptions, payment plans, one-off payments or let your customers choose.
Automated reminders & emails
We automatically send handy reminders before payments & follow-ups if a payment fails.
Change payment info easily
Your customers can change their card info anytime they want, with zero time spent by your team.
Integrate with other apps
Send Paythen data to over 3,000 other apps with our Zapier integration.