Yes you can. Paythen makes it easy to offer Apple Pay payment plans. Your customers can pay in seconds for your Paythen payment plan using Apple Pay on their Mac, iPhone or iPad. They will just need to enter their name and email, then click the Apple Pay button to complete payment. This will open the standard Apple Pay authorisation pop up where applicable and then their payment plan will begin. How Apple Pay is authenticated differs based on the user's Apple devices.
For the "Pay your way" payment plan type, customers can choose to pay for the upfront or payment plan option using Apple Pay. For all plan types available in Paythen, customers can choose to pay via Apple Pay if they prefer. There is no extra charge from Stripe or Paythen for accepting Apple Pay payments compared to standard credit and debit cards. Offering your customers the choice to pay with Apple Pay and other options typically helps improve conversion rates and increases sales.
In addition to Apple Pay, your customers can pay via any credit or debit card, Google Pay or even Alipay where applicable (Alipay works for single payments only). Apple Pay is automatically ON on your Paythen account. No manual setup is needed.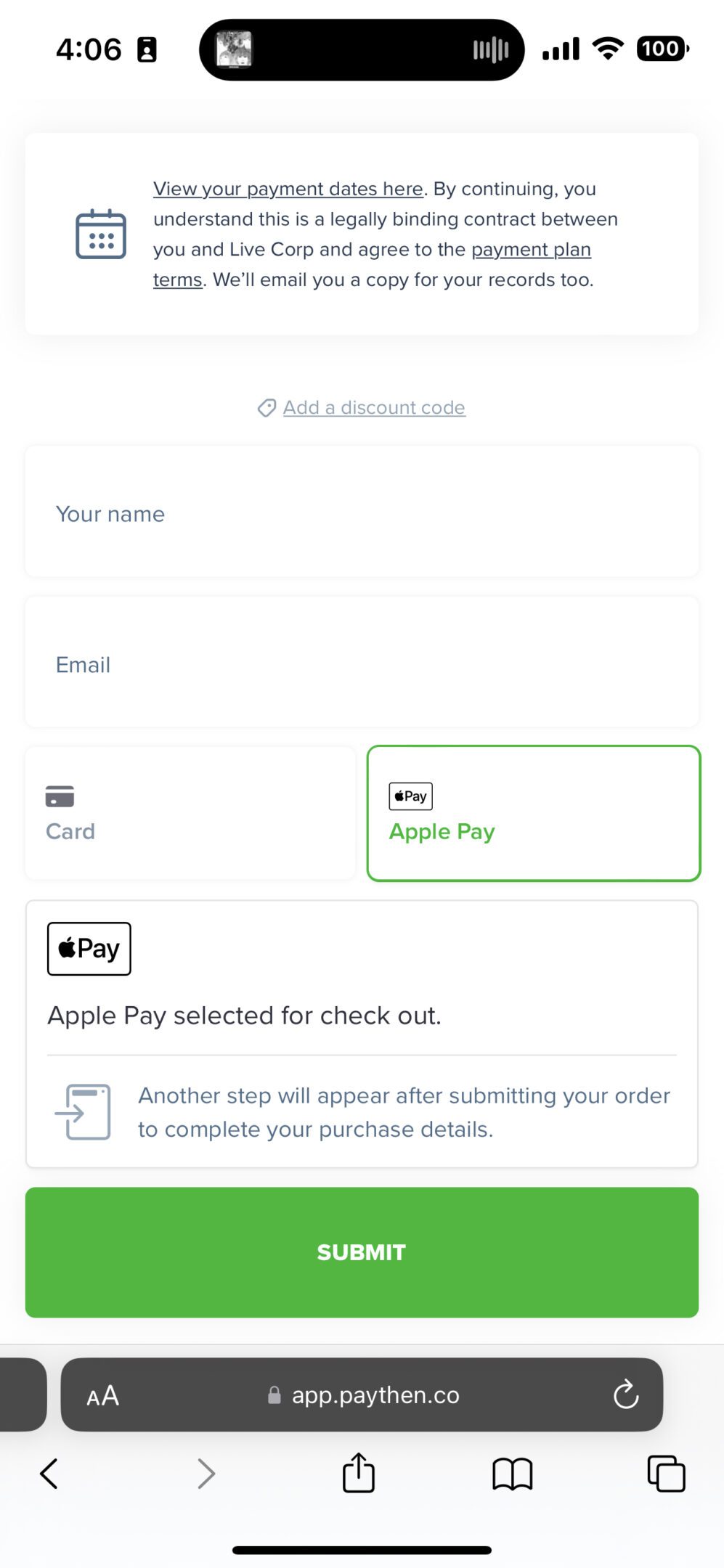 Was this answer helpful ?
Yes
/
No