We're excited to ship one of our most requested WooCommerce features – the ability to offer payment plans only for specific products. You can now do exactly that with our WooCommerce plugin. You can offer payment plans for one or more products with just two clicks.
To add this on your WooCommerce store, ensure you have v0.6.2 or higher of our plugin installed (you can download the latest version via your Paythen dashboard), then switch ON the relevant "Enable Paythen for specific products only" checkbox in the plugin settings, and click "Save":

Then go to each WooCommerce product you want to enable payment plans for, and check the "Show payment plan option when this product is in the cart" option, and click Publish: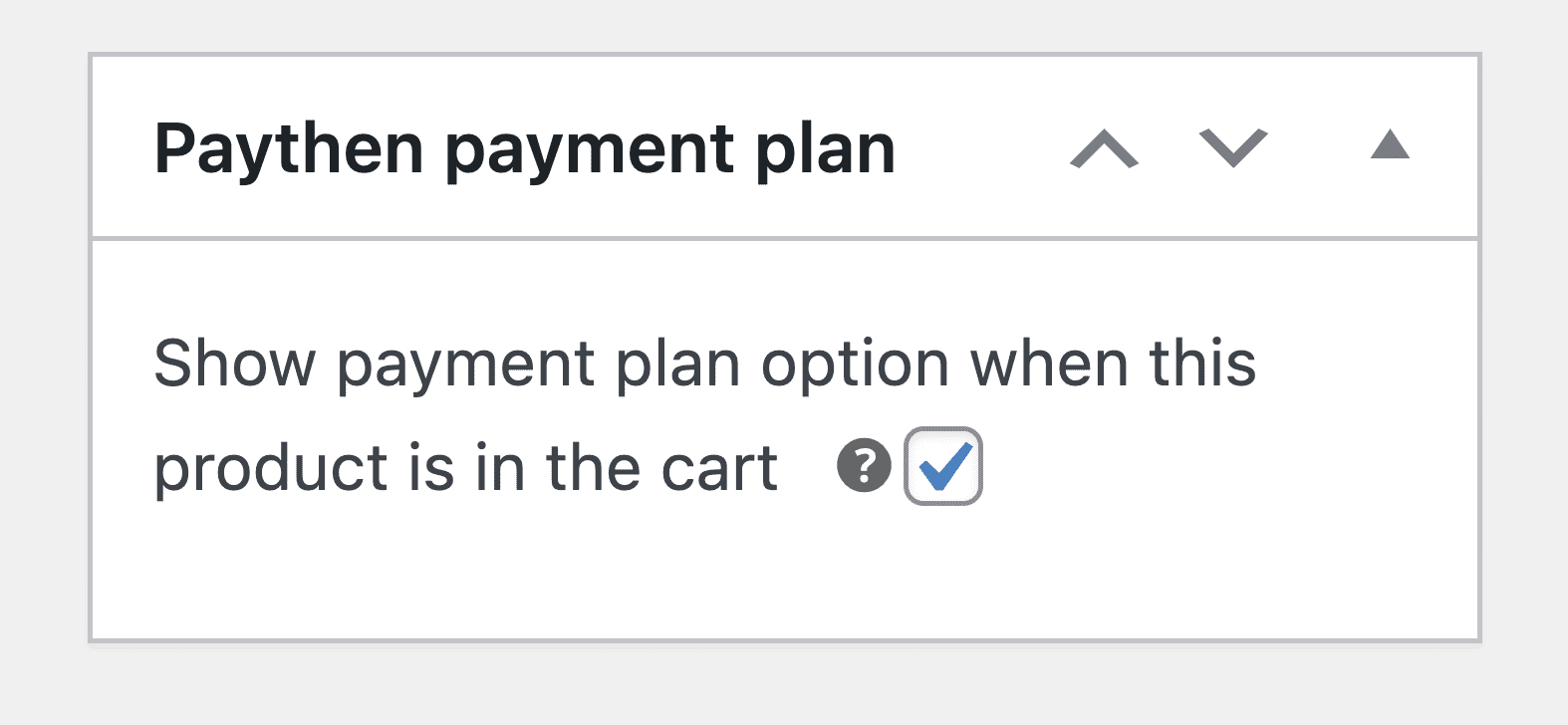 This option shows up in the right sidebar of the product page edit view, so ensure your theme/view has the sidebar showing if you can't see this.
You can now check this box for each product that should have the payment plan option. This will show the payment plan option at checkout only if this product is in the cart. If there are other products in the cart, they will be included in the payment plan total also.
Combine this with our product level "how it works" snippet and pop-up to maximize its effectiveness. Read more here.
Not sure how to do this? No worries, just reach out to us and we can help.